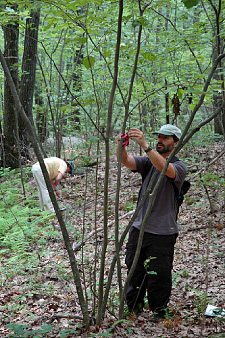 Land Use
Responsible for trail development, signage, navigation, and maintenance, plus usage events and activities on open space properties.
Land Acquisition and Stewardship
Purchases new properties for conservation, accepts and holds conservation easements, conducts monitoring of properties with conservation restrictions. Recommends policies for land use. Develops conservation, forestry, and agriculture plans as appropriate. Maintains relationships with abutting properties. Informs landowners of conservation options. Works with landowners, government officials, and other partners to preserve other parcels. Underwrites site-planning costs.
Membership and Outreach
PROGRAMS, EDUCATION AND PUBLIC RELATIONS
Coordinates programs and events with the goal of educating our membership as well as building membership. Develops member newsletters, print articles and online information. Administers annual educational grant programs in local schools.
MEMBERSHIP & FUNDRAISING:
Maintains the membership database, conducts annual membership drive and any necessary events specifically targeting fundraising.
Publicity and Public Relations
Communicates with membership and the community through web, social, email, local publications, and direct mail to announce events, news, accomplishments, and raise awareness for conserving open space
Finance & Audit
Responsible for all financial affairs of the Corporation. Maintains custody of all funds, securities and valuable documents. Assists with annual audits.
Real Estate
Manages rental housing properties donated to the Land Trust as a source of income.
Governance & Nomination — (Executive Committee)
Responsible for content/interpretation of Corporation bylaws. Aids in setting policy. Responsible for filling Board vacancies and for the nomination of Officers.