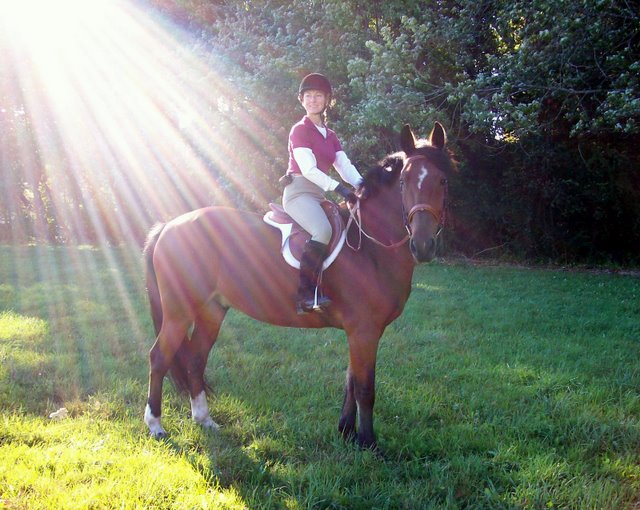 Rider at a GLT Hunter Pace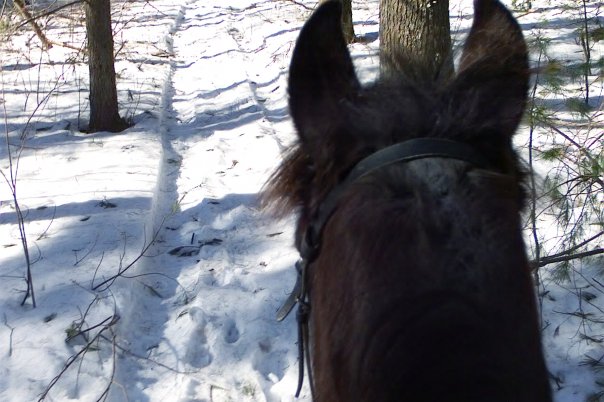 View from the Saddle
The Grafton Land Trust, Inc. allows horseback riding on all of its parcels. The Trust's large properties have great networks of trails that are fun to ride on horses. Refer to the Trail Maps to find the trails in your neighborhood.
The Best Trails for Horseback Riding
Annual GLT Hunter Pace
Most every year, in the fall, the Grafton Land Trust sponsors the best Hunter Pace event in New England. It starts and finishes at the Community Harvest Barn on Wheeler Road and runs through GLT and some private land for about seven miles. The event usually draws over 100 riders. Check the Calendar page for details.
Guided Trail Rides
From time to time the GLT holds guided trail rides to showcase the Grafton's riding opportunities. Watch for email announcements and check the Calendar page.
Mud
Watch our Mud Season Notice page for when to stay off trails to avoid damaging themduring mud season, and also to learn more about trail stewardship during muddy periods.