When we think of Grafton, certainly the quaint New England common, lined with white-steepled churches comes to mind. Or perhaps we think of the mill villages, born in the early days of our industrial revolution.
These are important parts of our town, but there's another side to Grafton that many of us value — its open spaces, its farms, its woods, its scenic vistas. These are the places that bring peace to a hectic world, that have the power to heal and rejuvenate.
Click on a parcel name below or select a property from the View a Property pull down menu above to learn more about what each location has to offer.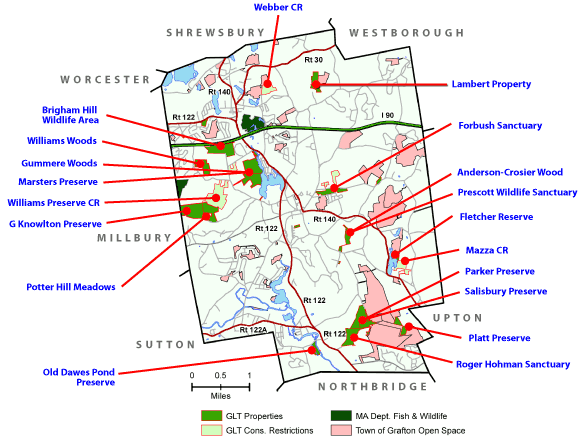 ---
Trail Maps
We have both online and printable trail maps. Starting in 2019, we put 287 trails into the Trailforks.com app so you can see right where you are at any time, with features for hiking, mountain biking, horseback riding, and more.
Grafton
on
Trailforks.com