The Grafton Land Trust recognizes hunting as one of many recreational uses of GLT properties. Hunting is a state-sanctioned activity, which, when conducted within the confines of the applicable laws and regulations set forth by the Commonwealth of Massachusetts, serves to balance wildlife populations, provide sustenance and maintain a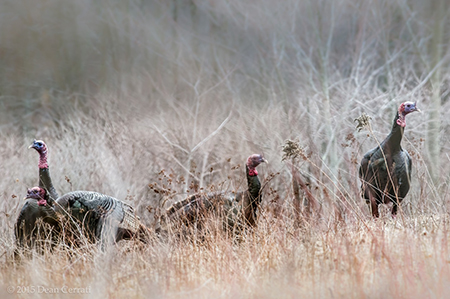 connection between people, the land and our renewable wildlife resources.
We allow hunting, with written permission on many of our larger parcels, provided they fall within the limitations as outlined in the Massachusetts Fish & Wildlife Regulations and the Massachusetts Gun Law.
Additionally, three properties (Potter Hill Meadows, G. Knowlton Preserve, and Rita Martin Preserve) are available to hunters without written permission under the legal guidelines established in their Massachusetts Fish & Wildlife Conservation Restrictions; Wildlife Management Area regulations apply to these three properties.
If you would like to apply for a permit, complete this online form, or complete the downloadable form and submit it to Grafton Land Trust, Inc., PO Box 114, Grafton, MA 01519. Hunting permits are valid from July 1 through June 30. Send all hunting questions to hunting@graftonland.org.

Report all violations and all hunting-related accidents to the Massachusetts Environmental Police (800) 632-8075.
Important Documents:
Grafton Land Trust Hunting Policy (dated July 19, 2013)
All hunting permit holders must read our policy prior to hunting.
See "Summary of Changes" on page 4. These policy changes went into effect on July 19, 2013.
Grafton Land Trust Harvest Information Form
Grafton Land Trust Property Listing
Hunting Videos:
Spring Wild Turkey Hunt in Grafton, MA
Additional Reference Material:
https://www.mass.gov/hunting-regulations
"MassFishHunt" Online License Buying System
http://www.mass.gov/eea/agencies/dfg/licensing/
Watch this video: The Effectiveness of Blaze Orange (5 minutes)

Watch a whitetail buck age: From Buttons to Booner: Realtree.com

Attention Hikers, Dog Walkers, Horseback Riders, Mountain Bikers, etc.:
1. We strongly recommend that you and your companion animals wear bright orange or other colorful garments when hiking, walking or riding from Monday to Saturday during hunting season.
2. By law, no hunting is allowed on any Sunday.