Print
Stephen Small's Preserving Family Lands is an excellent general resource on options and strategies.
Conservation Organizations
The Hassanamessit Woods Committee is charged with managing over 200 acres of a pristine wooded area that holds tremendous historic, ecological, and cultural importance.
The Trustees of Reservations has been conserving the Massachusetts landscape since 1891. This is a great site with lots of resources.

MassWoods provides a source of reliable, regularly updated information on forest conservation (management and protection). 
The Massachusetts Land Trust Coalition has model conservation restrictions, information about current tax incentives and government programs, and good references.
The Trust for Public Land is a national organization that has played a major role in past Grafton projects such as the acquisition of Hassanamesit Woods.
Blackstone River Valley National Heritage Corridor (U.S. National Park Service) has played a major role in encouraging local historic preservation efforts.
Massachusetts Audubon Society has a downloadable Conservation Restriction Stewardship Manual.
Outdoor Recreation Organizations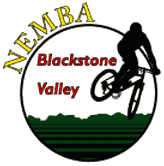 The Blackstone Valley Chapter of the New England Mountain Bike Association
Ride the Trails, Save the Trails