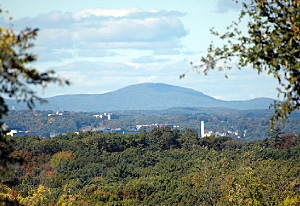 Mt. Wachusett viewed from the Potter Hill Meadows
The success of the GLT is dependent on the financial support of our community.
While hard work and countless volunteer hours help support our mission, the financial support that we receive from individuals and corporate members of our community make the process of land conservation work. We manage the finances of our Trust with the utmost care and responsibility. Therefore, we abide by all guidelines required for designation as a nonprofit organization.
We welcome your inquiries. Please don't hesitate to contact us for more information on GLT finances.
But most important, the GLT needs your help! Please consider becoming a member and thanks if you already support us!