The Great Meadow Gateway property features a wonderful meadow with a perimeter trail that connects with the Frost-Blithewood trails to form an easy to hike loop that can take about 30 minutes to hike if you park in the pulloff between the houses at number 8 and 14 George Hill Rd and walk in using the cart path marked by the Town of Grafton Open Space sign on George Hill Road.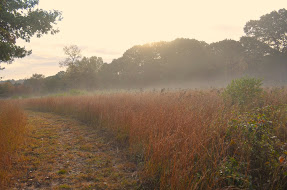 Donor
Town of Grafton Community Preservation Act Funds and Grafton Land Trust
Acquisition
The purchase of this property from Fred Churchill was negotiated by the town and the Land Trust. Grafton's citizens directly approved this purchase by voting on a warrant article at town meeting in 2015 to use Community Preservation Act (CPA) funds for Open Space to purchase the property. The town also received $10,000 from the Grafton Land Trust's Green Grafton Fund to meet the sale price of $70,000, in return for which the Land Trust will receive and hold a conservation restriction easement on the property to ensure the property remains open space.