When visiting these parcels, please respect the posted regulations.
No motorized vehicles are allowed on Grafton Land Trust Properties or Conservation Restrictions!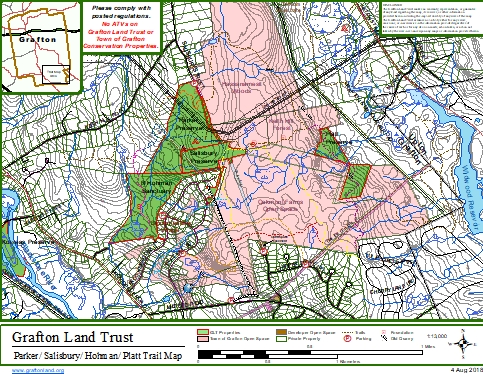 Printing instructions
The maps print on letter-size paper. Print the trail maps using the Adobe
Acrobat plug-in print button (on the lowest tool bar on the top border of the
browser window). Choose Page Scaling: Fit to Printer Margins and check
Auto-Rotate and Center.